Maxilift Elevator Buckets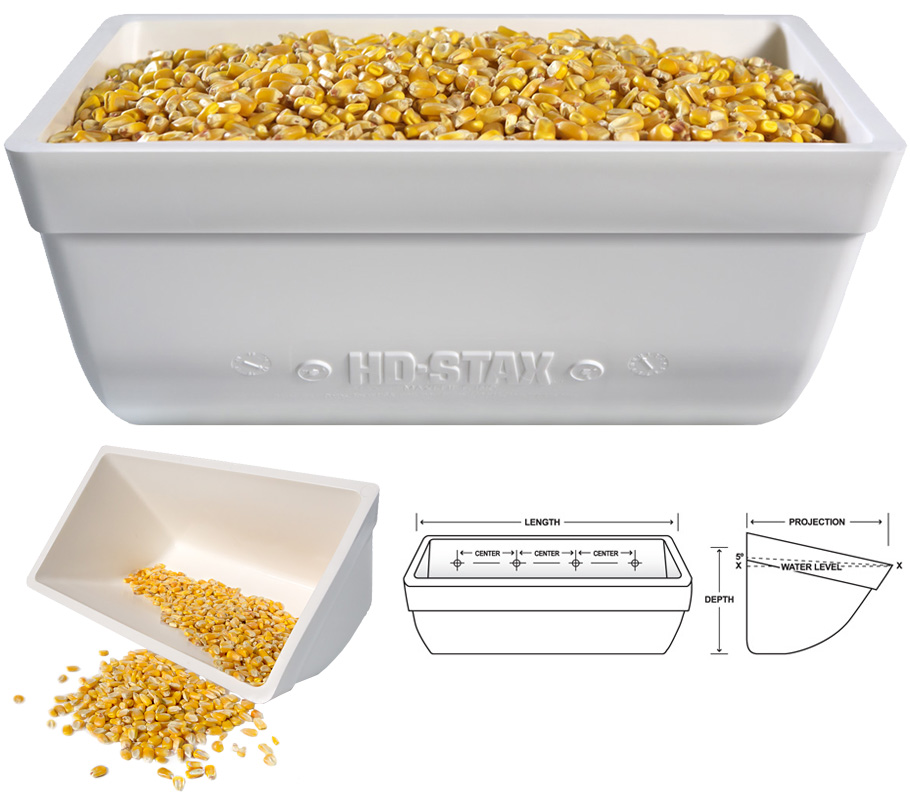 HD-STAX
3-sided reinforced front lip for digging, longer life, more reliability.
Stackable efficient shipping provides reduced storage.
High impact and abrasion resistant.
It is not corrosive, does not spark.
Extends the life of the bucket.
Increases elevator capacity.
Cleaner discharge.
Lowers lift maintenance.
Decreases the elevator time.
HD-STAX LOW PROFILE OPTION
HD-STAX also has a thicker, heavier wear lip molded on the front and sides of the bucket for a stronger and longer-lasting design. The lip of the wear is almost 2 " long and thicker in the corners to provide sustainability when you dig in tough agricultural applications.