Law Drying Systems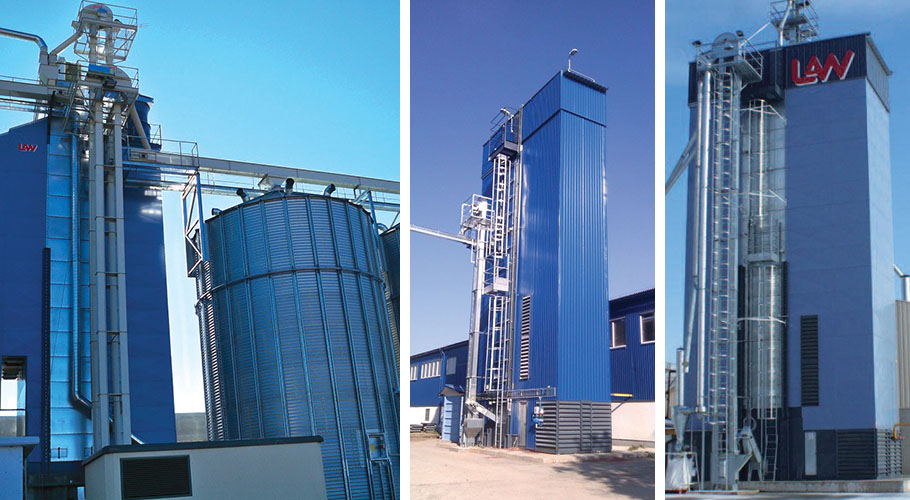 LAW dryers are produced in France with European standards. Corn, wheat and sensitive products such as Sunflower Seeds, Soybean, Canola are suitable for drying.
Low Operating Costs;
Fuel saving is provided by the reason of exhaust air recycling.
Multiple fuel options. (Gas, Diesel, Steam, Coal, BioMass heater, etc.)
Low energy consumption.
Insulated drying chamber and recycling air circuit.
It has proven technology for more homogeneous drying.
Easy maintenance.
Addition of optional pre-cleaning system.
Safety Operation;
Operation details are automatically displayed in the dryer control unit.
After drying, air temperatures are measured and optional fire extinguishing system can be added.
With the help of a special program, difficult products such as soybean and seed can be dried.
There is an automatic control system. It is possible to control the machine over the Internet.
Protect the environment. Due to the filter system, there is very little dust emission.
The motor and fans are in the machine and have low noise, but an optional sound wall can be installed.
Optional color coating on galvanized sheets.